Acoustic Fix
Posted on January 6, 2017 .

Comments are off
Acoustic Fix started as a duo in 97 and transformed to a trio around 2000. This format has been very successful in producing a full band sound without the need for any backing tracks.
This format gives the band the flexibility to perform on any size stage or even in a house.
Songs are produced faithfully reproduced. Parties and pub gigs are set out for audience interaction. Dancing, singing along.
The band has been a regular at Norwood Hotel since 2010, being one of the best crowd pullers for the venue.
Band provides all production. PA and stage lighting.
Utilises high end professional equipment.
Set up and load out is usually less than an hour.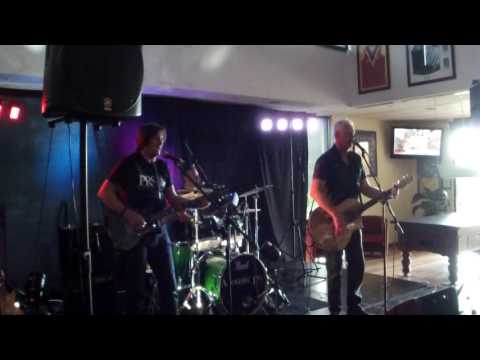 ACOUSTIC FIX – SONG LIST
Love Potion No 9 Various
Poison Ivy Billy Thorpe
Shooting Star Bad Company
The Loved One The loved ones/INXS
Walk this way Aerosmith
Run Run Run Jo Jo Gunne
Ex's and Oh's Elle King
Jail Break AC/DC
Learning to Fly Foo Fighters
She's so Fine Easybeats
Gimmie Head Radiators
Venus Shocking Blue
I saw her standing there Beatles
Never miss a beat Kaiser Chiefs
Substitute Who
Spooky Atlanta Rhythm Section
You Shook me all Night Long AC/DC
Highway to Hell AC/DC
Am I Ever Gonna See Your Face Again Angels
No secrets Angels
Take a long Line Angles
We gotta get out of this place Animals
Don't let me be misunderstood Animals
Play that Funky Music Average White Band
Lady Montego Ayers Rock
Revolution Beatles
Day Tripper Beatles
While my Guitar Gently Weeps Beatles
You 'can't do that Beatles
Birthday Beatles
Money Beatles
I Gotta a feeling Black Eyed Peas
Lonely Boy Black Keys
Most people I know Billy Thorpe
It's almost summer Billy Thorpe
Somewhere over the rainbow Billy Thorpe
Song 2 Blur
You Wes Carr
I remember when I was young Chain
I want you to want me Cheap Trick
Roll over Beethoven Chuck Berry
Under the milky way Church
Unguarded Moment Church
Summertime Blues Cochran
Cheap wine Cold Chisel
Goodbye Astrid Cold Chisel
Pump it Up Elvis Costello
Better be home soon Crowded House
Rock the Casbah Clash
Eagle Rock Daddy Cool
Hi Honey Ho Daddy Cool
Come back again Daddy Cool
Rebel Rebel David Bowie
Rain Dragon
Are you old enough Dragon
Hotel California Eagles
Copperhead Road Steve Earle
Sorry Easybeats
Friday on my mind Easybeats
Saturday Night Elton John
Alison Elvis Costello
It's too late Evermore
This is tomorrow Brian Ferry
Green River John Fogerty
Times Like Theses Foo Fighters
Walk Foo Fighters
Big Love Fleetwood Mac
Alright Now Free
Hands to Yourself Georgia Satalites
Whats my scene Hudoo Gurus
Like Wow Wipe out Hudoo Gurus
Flagpole Sitter Harvey Danger
Throw your arms around me Hunters and Collectors
Glad all over Hush
Never tear us apart INXS
Devil Inside INXS
Don't Change INXS
Are you gonna be my Girl Jet
I Love Rock N Roll Joan Jett
Sunny Johnny Rivers
Sex on Fire Kings of Leon
Use Somebody Kings of Leon
To her door Paul Kelly
Dumb things Paul Kelly
My Sharona The Knack
Sunny afternoon Kinks
You really got me Kinks
Tainted Love Living End
All torn down Living End
Gonna see my baby tonight La De Daas
Sweet Home Alabama Lynryd Skynyrd
Echo Beach Martha and the Muffins
Wedding Cake Island Midnight Oil
Sweet sweet love Russell Morris
I'm a Believer Monkees
Walkin By Myself Gary Moore
Solitary Man Neil Diamond
99 Red Balloons Nina
About a girl Nirvana
Wonderwall Oasis
Runnin Down a Dream Tom Petty
Roxanne Police
Baby I've got you on my Mind Powderfinger
We will Rock You Queen
Creep Radio head
Baker Street Raferty
Shakin all over Normie Rowe
Its all over now Rolling Stones
Under my thumb Rolling Stones
Last time Rolling Stones
Route 66 Rolling Stones
What I Like About You Romantics
Countin the Beat Swingers
Better Screaming Jets
Behind a wall of sleep Smithereens
Jessies Girl Rick Springfield
Whatever you Want Status Quo
Rockin' All Over The World Status Quo
Mighty Rock Stars
Rikki don't lose that number Steely Dan
Reelin in the years Steely Dan
Dakota Sterophonics
Ballroom Blitz Sweet
Alone with you Sunny Boys
Dancing in the Dark Bruce Springstein
Shes not There Santana
Kryptonite Three Doors Down
In the Summertime Thirsty Merc
20 Good Reasons Thirsty Merc
Save me San Francisco Train
One U2
Moondance Van Morrison
Brown eyed girl Van Morrison
Blister in the Sun Violent Femmes
Turning Japenese Vipers
Superstition Stevie Wonder
Let me Entertain You Robbie Williams
Evie 1,2,3 Stevie Wright
Tush ZZ Top