Urban Cover
Posted on October 2, 2016 .

Comments are off
Urban Cover is a four-piece cover band hailing from Adelaide's northern suburbs since 2009. Urban Cover plays the classic songs throughout the decades to present day. They are fun, energetic and professional outfit that love to entertain.
Proudly introducing Urban Cover's line up:
ON BASS GUITAR: Garry Tiss  – Garry is Urban Cover founding member, He honed is rock solid rhythmic sound playing the Outback and Country circuit of South Australia.
ON LEAD GUITAR & VOCALS: Neil Purkis – Neil perfected his electrifying licks cutting his teeth on Adelaide now famous pub circuit when pub rock was pub rock! Having played with living legends of Australia's music scene Neil's dexterity brings the edge to Urban Cover's sound.
ON DRUMS & VOCALS: Michael Glynatsis – Michael is Urban Cover's newest member. Michael is experienced in his own right and is proficient in many musical genres and styles. Within a short time Michael has three invaluable traits he brings to any situation: musical versatility, razor-sharp instincts, and refined, but inspired technique.
ON RHYTHM GUITAR & LEAD VOCALS: Kirk Turnbull – Having travelled extensively around Australia and the United Kingdom kirk brings the soulful, rock and blues out within the band along with his front man antics, he completes the line-up to make Urban Cover a fun, entertaining party band!
Urban Cover was formed over a few beers between Garry and the original drummer Chris Duffield, some years ago on the banks of the Murray River. After a few line-up changes and many, many  name changes Urban Cover has evolved to the band it is today. Urban cover has worked determinedly to create a showcase of classic songs that is guaranteed to entertain all ages of live music buffs.
Urban Cover prides itself on being a community-orientated band and has enjoyed high level of success assisting notable charities to raise money, such as the Relay for Life cancer fund and the Queensland Floods victims in 2011 and many others. Urban Cover prides it self as being one of Adelaides hardworking band, alongside regular gigs around Adelaide's pubs, clubs and private functions, the charity performances and taking into account each band member's collective years of experience prove undisputedly that Urban Cover can entertain the masses.
Urban Cover plays for the love of music and to entertain people! So whether, it's a large venue or a quaint small pub Urban Cover are more than happy to cater for any special event to any reason for a celebration.
We of Urban Cover thank you for reading about us and we look forward to perform at your next function.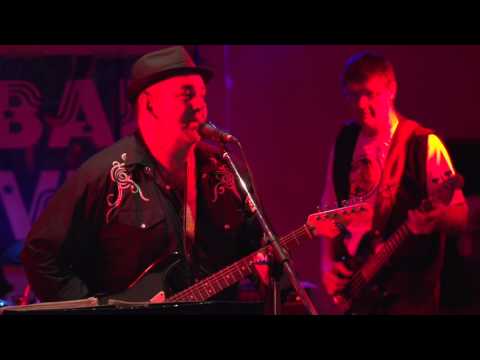 URBAN COVER – SONG LIST
50'S ROCK N ROLL 1954 to 1959
Midnight special

Great balls of fire

Summer time blues

Rip it up

That's alright mamma

Folsom prison blues – johnny cash

Johnny B Goode

Oh Boy

Blue suede shoes

Good golly miss molly

Route 66
60's ROCK N ROLL
Green River – CCR 1969

Proud Mary – CCR – 1969

Runaway – Del Shannon – 1961

Gimme some loving – spencer Davis group – 1966/1980 (blues brothers)

Sunshine of your love – Cream – 1967/2010 (Santana & Rob Thomas)

I feel fine – Beatles – 1964

You really got me – Kinks – 1964

Jumping Jack Flash – Rolling Stones- 1968

Bad moon rising – CCR – 1969

Brown eyed girl – Van Morrison – 1967

Mustang Sally – Wilson Picket – 1966

6345789 – Wilson Picket – 1966

Wild thing – troggs – 1966
70's ROCK N ROLL
Take it easy  – Eagles -1972

Have you ever seen the rain –CCR – 1970

Travlin Band – CCR  -1970

Taking care of business – BTO – 1974

Caroline – Status Quo – 1973

Stuck in the middle – Steelers Wheel – 1972

Highway to hell – ACDC – 1979

Already gone – Eagles – 1974

Hey tonight – CCR – 1971

Alright Now – Free – 1970

April Sun in Cuba – Dragon – 1977

Am I ever gonna see your face again – The Angels – 1976

Khe Sanh – Cold Chisel – 1978

Its along way to the top –ACDC – 1975

Peaceful easy feeling – Eagles- 1972

Knocking on heavens door – Dylan – 1973
80's ROCK N ROLL
Cool world – Mondo Rock – 1981

Just like fire would – the Saints – 1986

Oh no not you again – Aussie Crawl – 1981

Rock in the USA – John Cougar – 1986

You may be right – Billy Joel – 1980

Hurt so good – John  Cougar – 1982

Alone with you – Sunny Boys – 1981

My baby – Cold Chisel -1980

Overkill – Men at work – 1983

Don't Change – INXS – 1982

Touch – Noiseworks – 1988

When the war is over – Cold Chisel – 1982

Running down a dream – Tom Petty – 1989
90's ROCK N ROLL
Still got the blues – Gary Moore – 1990

Walking by myself – Gary Moore – 1990

Sweet Child of mine – Guns and roses – 1990

Before you accuse me – Eric Clapton – 1992

Runaway Train – soul asylum – 1992

Last Kiss – pearl jam – 1999
2000 Onwards ROCK N ROLL
I am Yours – Jason Mraz – 2008

Lonely Boy – Black Keys – 2011

Kryptonite – 3 doors down – 2002

Dakota – Stereophonics – 2005